Share this URL: https://mobilityforum.peatix.com/
Event is FINISHED
The German-Singaporean Mobility Forum: "Mobility in Transition – Smart Solutions for Tomorrow"

The SGC and the German Embassy Singapore would like to invite you to the "The German -Singaporean Mobility Forum: Mobility in Transition - Smart Solutions for Tomorrow."

Date: 21 Sep 2018
Time: 3.00 pm - 6.00 pm
Venue: NTU@one-north Executive Centre (L3),11 Slim Barracks Rise, 138664 Singapore


About the Forum
In this forum, speakers will share their thoughts on current and future trends in the mobility sector. Groundbreaking technological innovations such as electrification and automation are transforming the way people and goods move. Both industry leaders and government representatives will address these developments and engage in a discussion on how the future of mobility can be safer, more convenient, and more sustainable.
After the discussion, the event will feature a pitching event of Singaporean startups in the mobility sector. They will introduce their latest products and services that help ease movements of individuals and businesses alike.


This event is initiated by the German Embassy Singapore and SGC Automotive Committee.


Registration is free of charge. Register early as seats are limited.
Please do not use personal email when registering. Use your official company's or organisation's email.


Programme (Speaker Profiles)

3.00 pm
Welcome by Dr Tim Philippi, SGC Executive Director and Board Member

3.05 pm
Greetings by Ms Jenny Hällen Hedberg, Director, Office of International Affairs at NTU


3.10 pm
Introduction by Dr Ulrich A Sante, Ambassador of the Federal Republic of Germany to Singapore


3.20 pm
"Cities of the Future - Urban Mobility in Transition"
Mr Martin Hayes, Regional President South East Asia, Robert Bosch (South East Asia) Pte Ltd


3.35 pm
"Electric, autonomous and connected. The future of mobility is now"
Mr Rudi Venter, General Manager, Marketing for Audi Singapore, Audi Singapore Pte Ltd


3.50 pm
Panel Discussion on "Mobility in Transition – Smart Solutions for Tomorrow"
Moderator, Mr Tim Hill, Research Director Eco-Business Research
Mr Niels de Boer, Programme Director, Future Mobility Solutions (Autonomous Vehicles), Energy Research Institute @ NTU (ERI@N)
Mr Michael Bültmann, Managing Director, HERE Deutschland GmbH
Dr Martin Koers, Head of Department, Economic Policy and Climate Protection, German Association of Automotive Industry (VDA)
Mr Jeremy Yap, Deputy Chief Executive, Public Transport, Policy & Planning, Land Transport Authority (LTA)
4.40 pm
Coffee/Tea break, light snacks


4.55 pm
Pitching Event & QA

door2door, (

https://www.door2door.io/)

mobility platform and services for cities and communities,

Mr Maxim Nohroudi, Co-CEO & Founder

Zyllem (https://www.zyllem.com/

) smart logistics,

Mr Marco de Lorenzo, Co-Founder & Chief Commercial Officer

Haulio (http://www.haulio.io/

) haulage services marketplace,

Mr Jason Tan, VP Business & Strategy

Scootbee (https://scootbee.com/

) on demand electric scooter,

Mr Sim Kai, CEO CTRLWORKS

Vebits

(

https://www.vebits.com/en) i

ntelligent transportation technologies for safe and efficient driving,

Dr Markus Chen, CEO

Qandela (http://www.qandelatech.com) solid-state LiDAR (long range and high speed) to give autonomous cars the perfect eyes,

Dr Chan Poh Kam, Co-Founder

Moovita (

http://www.moovita.com

) autonomous driving software solutions for urban cities,

Co-Founder & Director
5.55 pm
Closing Remarks by Dr Tim Philippi, SGC Executive Director and Board Member


Sponsored by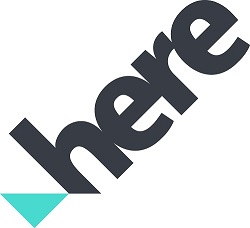 Organizing Partner

The organizers retain the right to amend the programme
Please be notified that pictures will be taken during the event for publications on our website, newsletters and printed publications.
Read more
Updates
The event description was updated. Diff#371395

2018-09-19 04:37:25
More updates
Fri

Sep 21, 2018
3:00 PM
-
5:50 PM
SGT
Add to Calendar
Venue

NTU@one-north Executive Centre (L3)
Tickets
Venue Address

11 Slim Barracks Rise, Singapore 138664

Singapore